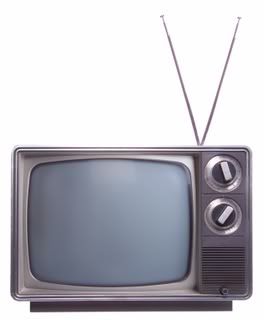 About a year and half ago, my wife and I began discussing the possibility of me staying home with our two children.  Knowing we would be cutting our household income almost in half we looked at many ways to cut costs.  At the time we had about every channel available in cable paying over $100 per month to have it all so we cut down to the most basic cable package available that boils down to only having the major networks.  In that time, I always find it comical when I tell someone I don't have that channel and the look I get in return.
Now even with the most basic package I feel it is a ripoff at $25 a month.  There isn't any ESPN, TNT, TBS, any children's channels (minus PBS cartoons during the week), and a ton of other channels you could think of.  Do I miss those channels?  Absolutely but considering the next step up is around $70 a month, I'd rather take that money for other things.  
I have come to understand with this how cable/satellite television have changed how we view things in our home.  You never realize how important those old Saturday morning cartoons were as a kid on the networks until you find out they don't exist anymore.  Because of Nickelodeon, Disney, and other kids channels on cable the networks don't have a morning full of cartoons anymore.  Sure you can find them here and there but nothing like it was when I was a kid.
But I am here to tell you that you can survive with just basic cable.  The power of the Internet has helped convince a growing number of people to cut back on their cable costs.  With Internet channels like ESPN3, Hulu, and pay services like Netflix there is a wealth of entertainment out there with minimal costs.  My wife and I love Deadliest Catch so we just pay for a season pass on iTunes and watch the show we want rather than pay all the time for when that show is on.
I love watching sports and miss out on things broadcast by TBS and TNT.  Luckily ESPN has developed ESPN3 which broadcasts a ton of their sports coverage on the Internet.  Typically when a game is on ESPN, I can find it on the web and watch along.  Years ago, I used to watch a ton of hockey and miss it at times (Game 7 between PIT and MON killed me not being able to watch) since there is rarely enough coverage on NBC but I survive.  Luckily I figured out I can use a Sports Radio application for my iPod touch and still be able to listen to the radio broadcast of the Flyers games.  Bottom line is there are work arounds when you can't see the game.
Are there times when I want to go back to having everything?  Without a doubt, but without them my family and I are able to live comfortably and I get to spend time with my kids.  When you think about it, there isn't any better entertainment in the world compared to watching your children grow.